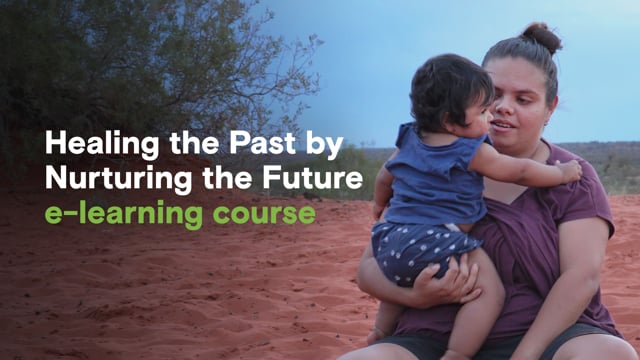 This course has been developed by Emerging Minds in partnership with Healing the Past by Nurturing the Future, a project under Onemda, the Aboriginal and Torres strait Islander Health, Wellbeing, Equity and Healing unit, within the University of Melbourne.
This participatory co-design project, funded by the National Health and Medical Research Council and the Lowitja Institute, is led by Aboriginal and Torres Strait Islander practitioners and researchers from the University of Melbourne, La Trobe University, Murdoch Children's Research Institute, Southern Cross University, South Australian Health and Medical Research Institute, We Al-li Pty Ltd, Monash University, Flinders University, the Aboriginal Medical Service Alliance Northern Territory, Nunkuwarrin Yunti of South Australia, Orygen, VACCHO, Congress, Women and Children Health Network SA, Charles Darwin University, and Moorondi Aboriginal Community Controlled Health service, in collaboration with Aboriginal and Torres Strait Islander communities.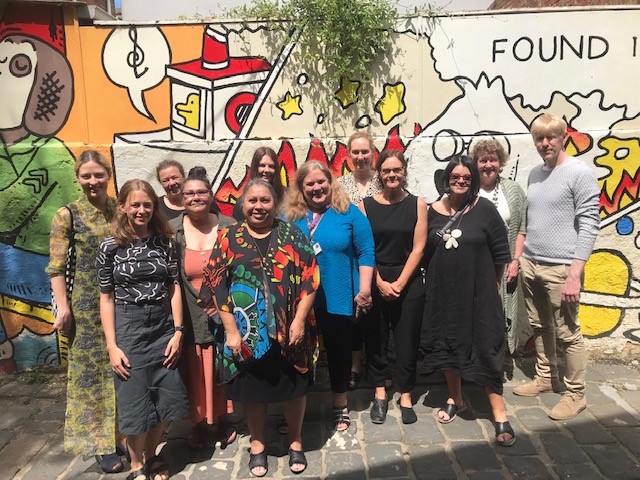 The transition to parenthood is an opportunity for parents to heal from past traumas, but can also be triggering for many. Perinatal care workers are well placed to support Aboriginal and Torres Strait Islander parents by providing culturally responsive, trauma-informed care and fostering safety in their practice.
This online training reflects the strengths, resilience and perspectives of Aboriginal and Torres Strait Islander peoples. It will develop your understandings of the historical and contextual factors that impact Aboriginal and Torres Strait Islander communities; the impacts of intergenerational trauma; and the key principles for fostering safety in perinatal care. It will also outline essential pre-requisites and practical skills for talking with Aboriginal and Torres Strait Islander parents about complex trauma in the perinatal setting.
Who is this online course for?
This online learning course is designed for non-Indigenous perinatal care providers working with Aboriginal and Torres Strait Islander parents and their children. This includes those practitioners working in Aboriginal and Torres Strait Islander community-controlled or mainstream services, and those working in private practice. It will help learners to develop strategies to identify and support parents experiencing complex trauma – 'healing the past by nurturing the future'.
How long does this online course take?
Core learning
This online mental health training will take you approximately 4-5 hours to complete. This includes reading the written content, watching the videos and completing the reflection activities.
Further reading
Additional time can be spent reviewing the supporting resources included throughout the course.
You can undertake the course online across multiple sessions at your own pace. The last screen you visit before logging off will be bookmarked and you will have the option of returning to that screen when you next log in.