This course is designed for professionals who work with children, and those who work with adults who are parents. It supports you to apply three elements of an 'intergenerational lens' to your work, to positively influence the parent–child relationship and children's mental health. The course describes how an intergenerational lens can be used in practice to better understand the history of family challenges or disadvantages, as well as the history of family strengths, resilience and know-how.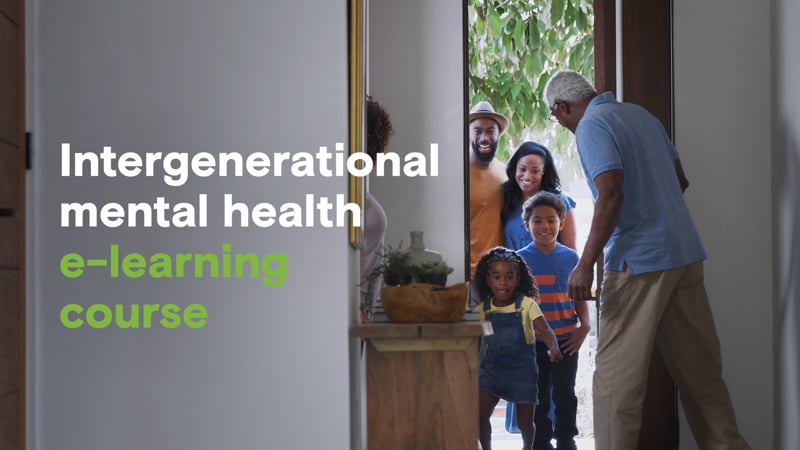 This course is designed for all practitioners who work specifically with children, parents and pregnant women where intergenerational mental health, isolation, disadvantage and adversity continue to significantly impact upon them.
How long does this course take?
This course will take approximately three hours to complete. It includes videos, interviews with practitioners and child and family partners, and reflective activities. It is designed to be undertaken individually but can also be used as a prompt for conversations between colleagues.
You can undertake the course at your own pace, in one sitting or in several sittings.