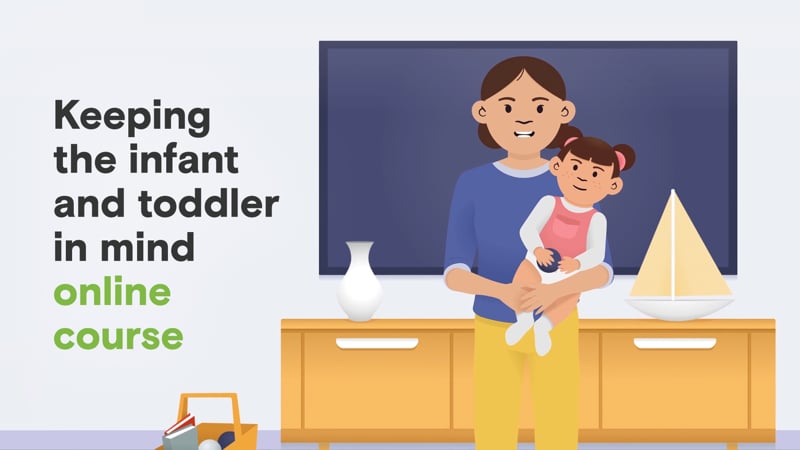 This free online course will provide you with an introduction to a relationship-based framework that promotes the mental health of children aged 0-5 years. The course provides three interrelated practice positions to reflect upon when working with infants, toddlers and families.
Ally position: collaborating with parents to form a trusting alliance, working to understand the psychosocial factors that influence infant mental health.
Advocate position: observe and gain an understanding of the significance of brain development, cues for connection, play and developmental transitions during the infant and toddler stages.
Awareness of relationship: observe and engage in curious conversations about the parent-child relationship and the family's interactions.
This course will help you to interchange between an ally and advocate perspective and have an awareness of the parent-child relationship for undertstanding infants' and toddlers' needs and to better support their wellbeing.
Who is this online course for?
This course is for anyone who works with infants, toddlers and families. It invites you to broaden your working context from being solely adult-focused or solely infant-focused, to consider the whole family. It is also designed to help you develop reflective practice that is more relationship-based.
How long does this course take?
Core learning
This course will take you approximately two hours to complete. This includes reading the written content, watching the videos and completing the reflection activities.
Further reading
Additional time can be spent reviewing the supporting resources included throughout the course.
You can undertake the course across multiple sessions at your own pace. The last screen you visit before logging off will be bookmarked and you will have the option of returning to that screen when you next log in.