This course is based on the evidence and understanding that parental chronic physical illness can have a direct impact on children's social and emotional wellbeing. This is together with the understanding that health professionals working with parents experiencing chronic physical illness are well placed to hold preventative conversations to help reduce the negative impacts for children.
Throughout this course, you will consider how the parent's illness may impact their physical and mental health, parenting and family functioning. And what effect these impacts may have on their children's wellbeing.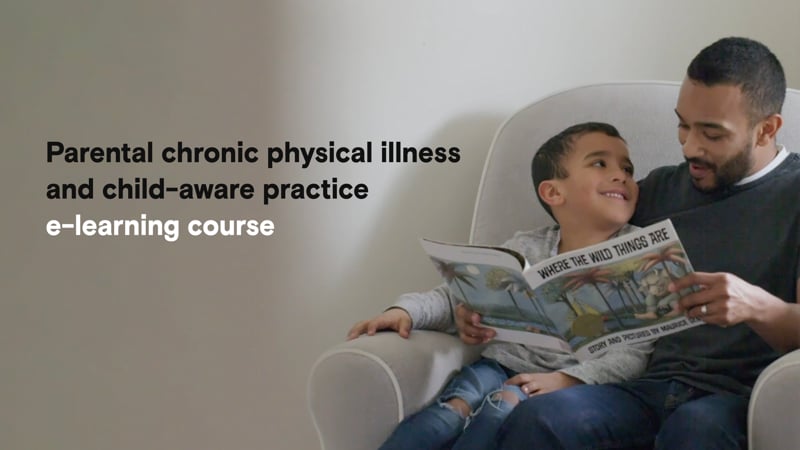 This course has been designed for health professionals and practitioners who work in adult services for people experiencing chronic physical illness.
How long does this course take?
It is estimated that this course will take approximately four hours to complete, including reading material and watching videos.
It can undertake the course across multiple sessions at your own pace. The last screen visited before logging off will be bookmarked to return to at the next session.