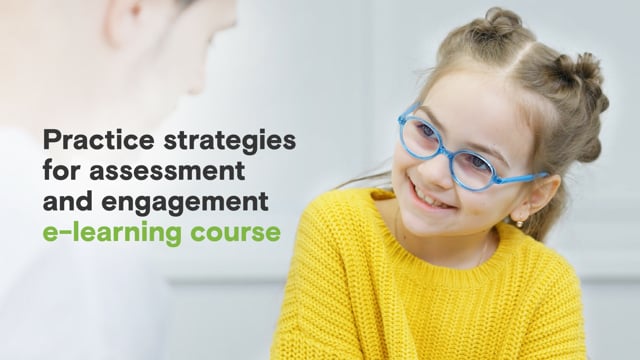 This course is part of a suite of free online mental health training resources, looking at mental health issues in kids (aged 5-12). It is designed to support collaborative engagements with children and their families.
The course focuses on practice skills and strategies that help children consider the relationships, routines and activities that support and nourish them, and how their presenting problem is getting in the way of these.
A corresponding course for working with infants, children and parents from conception to four years is currently in development, but if you would like more information on working with infants and toddlers, check out:
The course explores the use of daily functional assessment to help you consider a 'whole child' approach to your work. It invites you to consider some common assessment and engagement skills and strategies that can complement your current practice.
The course provides an opportunity to reflect on what is working well, what can be improved, how you can help kids with mental health issues feel more confident and engaged earlier in the life of their service engagement, and how you can strengthen the therapeutic relationship from the first possible opportunity.
This course is aimed at accredited mental health practitioners, including:
paediatric psychiatrists
psychologists
paediatricians
mental health social workers
mental health nurses
mental health speech therapists; and
mental health occupational therapists.
How long does this course take?
Core learning
This course will take you approximately 150 minutes to complete. This includes reading the written content, watching the videos and completing the reflection activities.
Further reading
Additional time can be spent reviewing the supporting resources included throughout the course.
You can undertake the course across multiple sessions at your own pace. The last screen you visit before logging off will be bookmarked and you will have the option of returning to that screen when you next log in.