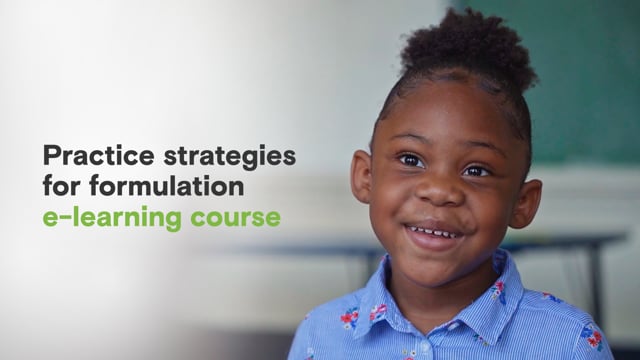 The process of 'formulation' brings together a practitioner's theoretical knowledge and clinical experience around child behavioural health, and their client's expertise about their own life, relationships and circumstances. Sometimes known as 'case formulation' or 'case conceptualisation', it is increasingly being used to understand the complexity faced by children and families.
This course emphasises the importance of incorporating children's participation into your existing case formulation practices. It describes four practice strategies for facilitating children's involvement in formulation processes:
Understanding children's perspectives on presenting problems.
Uncovering children's agency in context.
Exploring obstacles to the child's best life.
Collaboratively documenting case formulations.
These strategies can help you to work in ways that are collaborative and affirming of children's strengths, skills, know-how and values, especially when it comes to navigating the difficult circumstances they are facing.
This course is part of a suite of products designed to support collaborative engagements with children and their families. It focuses on work with children aged 5-12. A corresponding course for improving child behavioural health from conception to four years is currently in development, but if you would like more information on working with infants and toddlers, check out:
This course is designed for practitioners who work with children and who draw on case formulation processes to inform their practice around child behavioural health. This includes accredited mental health professionals, such as psychiatrists, psychologists, paediatricians, mental health social workers, mental health nurses, mental health speech therapists and mental health occupational therapists.
How long does this course take?
Core learning
This course will take you approximately 150 minutes to complete. This includes reading the written content, watching the videos and completing the reflection activities.
Further reading
Additional time can be spent reviewing the supporting resources included throughout the course.
You can undertake the course across multiple sessions at your own pace. The last screen you visit before logging off will be bookmarked and you will have the option of returning to that screen when you next log in.