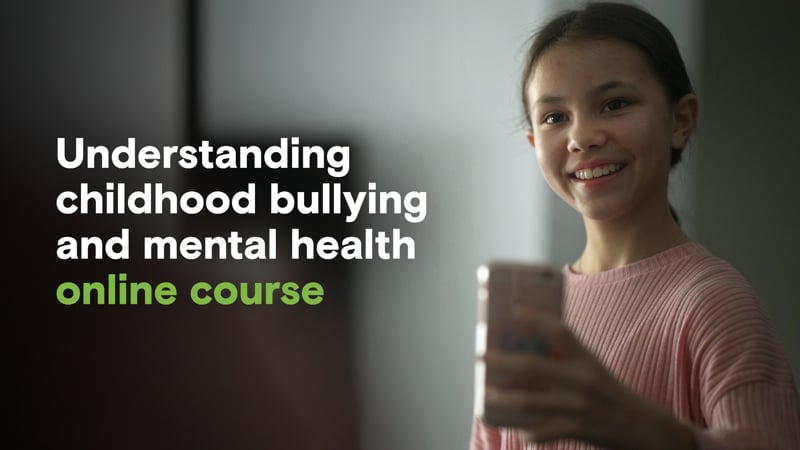 This course introduces practitioners to the impact of childhood bullying on the mental health of Australian children aged 4 to 12 years. We'll provide a definition of childhood bullying and discuss its prevalence in the contemporary Australian context. You'll learn about five key aspects that can influence a practitioner's understandings of childhood bullying and impact how children experience bullying and their mental health outcomes.
The course also shares insights on children's own thoughts and feelings about bullying, how this differs to adults and the important role of relationships. You'll be invited to consider your own attitudes about bullying while having the space to reflect on the concepts presented.
The course will support a broad range of practitioners to understand the impact of childhood bullying on children's mental health. This is a foundation course, and as such does not explore practice specific to working therapeutically with a child experiencing or engaging in bullying. It does, however, highlight the key concepts and introduce some fundamental practice considerations.
How long does this course take?
This course will take you approximately 90 minutes to complete, including reading material and watching videos.
You can undertake the course across multiple sessions at your own pace. The last screen you visit before logging off will be bookmarked and you will have the option of returning to that screen when you next log in.