Throughout the course, GPs will learn how to complete a child mental health assessment and management plan using a specific general practitioner (GP) framework.
The course will develop GP's:
knowledge of common child mental health conditions
engagement skills for interacting with a child and their family
practical skills for child mental health assessment and management.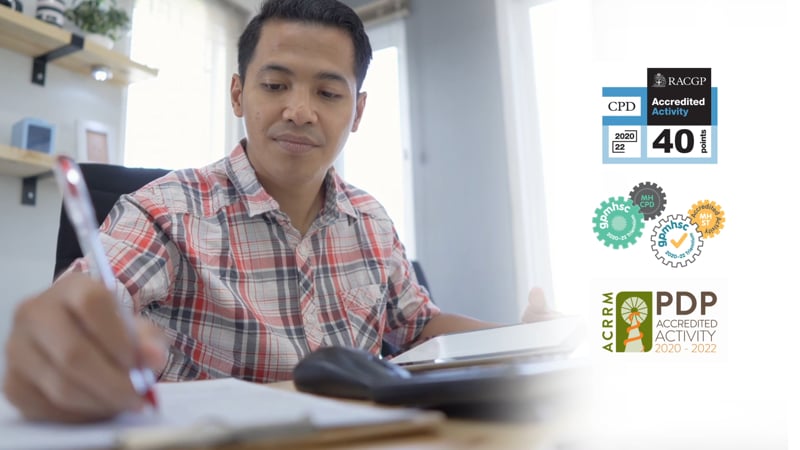 This course is for general practitioners who wish to increase their skills in assessing, managing, and supporting children (5-12 years) with mental health difficulties, and supporting their families.
How long does this course take?
It is estimated that this course will take approximately six hours to complete, including reading material and watching videos.
It can undertake the course across multiple sessions at your own pace. The last screen visited before logging off will be bookmarked to return to at the next session.
This course is accredited with the RACGP as a CPD Accredited Activity and will attract 40 CPD points.
The course is also accredited by the General Practice Mental Health Standards Collaboration (GPMHSC) as a stand-alone Clinical Enhancement Module (as part of the MHST modular pathway) and with ACRRM as a PDP Accredited Activity.
See the GPMHSC website for a step-by-step process for GPs interested in becoming accredited Mental Health providers and claiming the MBS MHST item numbers 2712 – 2717 (or equivalent non-VR GP numbers).