This course was developed by Emerging Minds in partnership with Beyond Blue, Be You.


Following a natural disaster or community trauma, a young person's secondary school remains an important protective environment for supporting their recovery.
This can feel overwhelming for educators, who are often impacted themselves and are required to coordinate a variety of supports and services for students and families – in addition to their regular role within the school.
This course has been developed to provide educators with a foundational understanding of their role in the recovery process. It offers a practical framework and tips for supporting young people in the immediate aftermath, short-term and long-term following a disaster or community trauma – as well as preparedness skills and knowledge you can use in your daily practice and programs.
This course is part of the Community Trauma Toolkit, originally co-produced by ANU and Emerging Minds.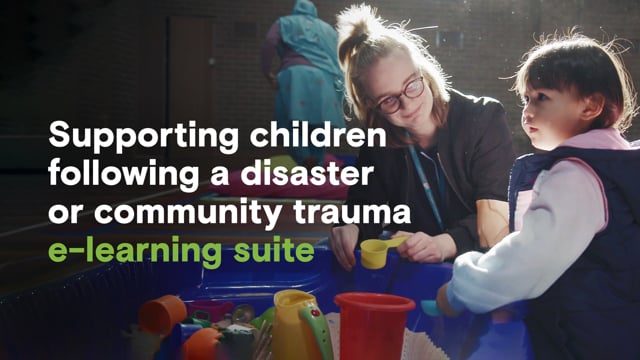 How long does this course take?
The course will take approximately two-and-a-half hours to complete. It includes written content, video interviews with educators and other professionals, and reflective activities. The course is designed to be undertaken individually but can also be used as a prompt for conversations between colleagues. You can undertake it at your own pace, in one sitting or in several sittings.